Every residential roofing system will be due for replacement once it's past its expected lifespan. Unlike dairy products, roofs do not have a specific expiration date. There will, however, be indicators that you should begin your preparations. Christian Brothers Roofing shares some signs that you need a new roof.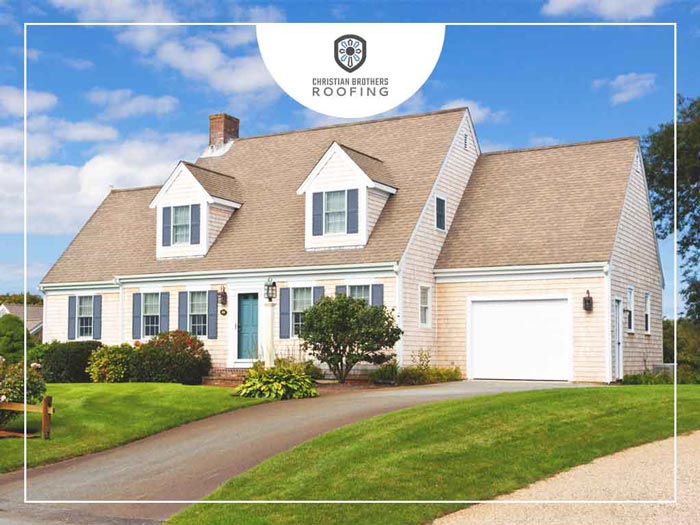 Widespread Roof Leaks — Roof leaks can be repaired, but, at some point, the roof will simply require too much work that repairs won't be practical anymore. In some cases, repairs may cost more compared to simply having the entire roof replaced.
Curling, Loose or Missing Shingles — Asphalt shingles that are beyond their expected service life tend to curl. This is more visible on traditional 3-tab shingles because of their flat appearance. Extended exposure to solar heat results in curling from the edges (cupping) or from the middle (clawing). Asphalt shingles may also look "bald", which means the outer granule layer is beginning to come loose. In its weakened state, shingles may start falling off your roof.
Granules in the Runoff — It is normal to find small amounts of granules in your gutters or with the rainwater runoff. However, it is an entirely different situation if your gutters look like someone dumped a coffeemaker's worth of coffee grounds on it. You will find that these granules came from the "bald" shingles, which means it is time to get in touch with a roofer.
Pinholes of Light In the Attic — On a clear day, climb into the attic, and turn off your flashlight once you're inside. You should notice if there are pinholes of light, which will likely lead to leaks (if they haven't happened already). You might also see other signs of water intrusion, such as water stains, clumped insulation and blistered paint.
Your Roof Is Over 30 Years Old — When in doubt, check your roofing paperwork. A typical asphalt shingle roof is expected to last 20 to 30 years, maybe even longer with proper care and maintenance. Manage your expectations; if your roof is well beyond 30 years and starting to show its age, save yourself the hassle of repeated repairs, and simply have it replaced.
Christian Brothers Roofing is your leading roofing contractor serving Louisville and nearby areas. Give us a call at (502) 244-0208, or fill out our contact form.