Expert Wind Damage Roof Repair
High winds are one of the biggest culprits of damage to roofing, siding and gutters during a storm. Winds can pull gutters away from your house, rip off roof shingles and loosen siding. Whether your exterior needs a few repairs due to wind damage or you're concerned that you may need a roof or siding replacement, our team at Christian Brothers Roofing can help. For over two decades, our dedicated professionals have assisted homeowners and business owners with their storm damage repair needs.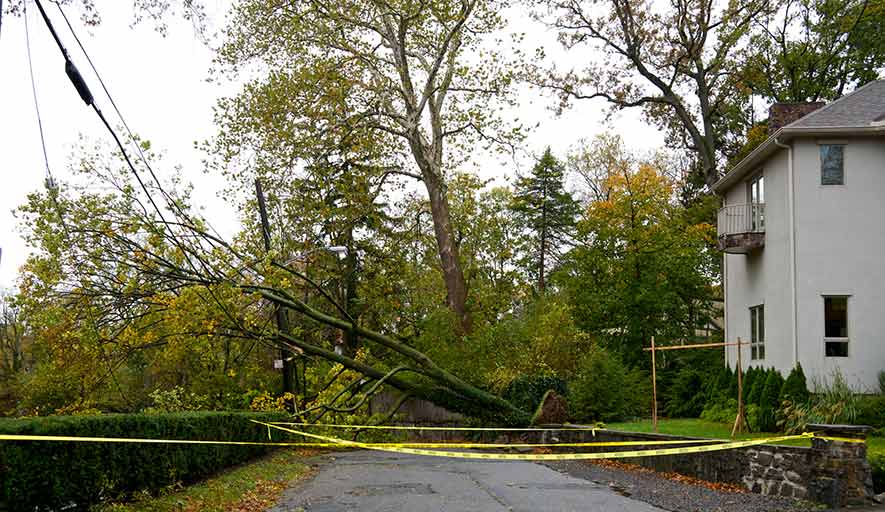 Signs of Wind Damage to Your Roof
When wind has damaged your property, you may or may not see evidence of the damage right away. However, some signs that high winds have caused a problem could include:
Missing shingles. Blown-off shingles leave your roof's interior exposed, which could cause leaks or an increase in energy costs. Check for interior damage starting in the attic for the first signs of a leak.
Damaged seals or flashing. Flashing that has been compromised can also lead to leaks and water damage to your roof decking or inside your home.
Structural damage. High winds can often lead to fallen debris, which can result in cracked shingles and even structural damage.
Anything that's loose on your roof—from aged shingles to flashing—is at risk to be pulled up by the wind. The corners and eaves of your roof are particularly vulnerable. The only way to be certain damage has occurred is to get an inspection by a qualified roofer at Christian Brothers Roofing.
Let Us Inspect Your Roof & Provide a Free Estimate
Are you concerned that your roof, siding or gutters have experienced wind damage? Let Christian Brothers Roofing give you a complimentary inspection and estimate for your potential roof repair needs. Contact us at (502) 244-0208 or complete our contact form to reach us!
We Look Forward To Serving You!