Experienced Flat Roof Company
WE INSTALL & SERVICE ALL TYPES OF FLAT ROOFS
A flat roof has many different advantages. For one, it provides a space for storing HVAC systems and similar bulky appliances. You can also leverage the space for green roofing purposes or even additional space, i.e. a patio for your workers.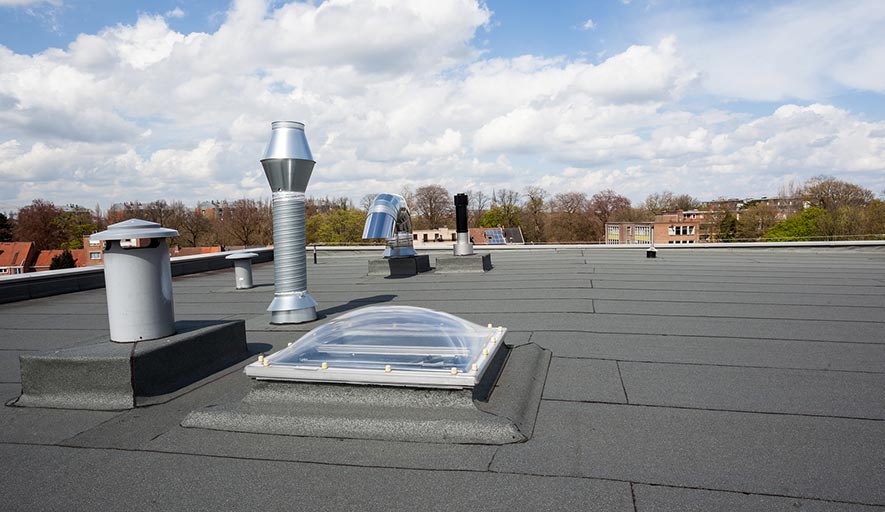 Installing flat roofs can be tricky. If a flat roof is not installed correctly, you could be setting yourself up for premature roof failure as well as leaks caused by pooling water. That's why it's so important to find a roofing company that has the experience to do the job right the first time. Christian Brothers Roofing has been installing flat roofing systems for over 20 years.
Flat Roofing Options
Christian Brothers Roofing installs all types of flat roofing systems. However, it is beneficial to understand the different types to ensure that you make the right decision for your roof.
Thermoplastic Polyolefin (TPO): TPO is a single-ply roofing membrane made from a combination of polypropylene and ethylene-propylene rubber polymerized. It can reflect heat, and it is mildew- and algae-resistant.
Built-Up Roofing (BUR): Often referred to as tar and gravel, BUR is composed of alternating layers of bitumen. This roofing option is fire-resistant and inexpensive.
Ethylene Propylene Diene Monomer (EPDM): This is a type of rubber roofing that is designed to resist sun damage. It's extremely easy to fix leaks in this system.
Modified Bitumen: This is a type of asphalt roofing that is puncture-resistant. It is often light in color, allowing it to reflect heat and reduce energy bills.
Schedule a Free Estimate
It can be tough to determine which roofing system will work for your property. No matter if it's a new install or a reroofing project, Christian Brothers Roofing is the roofing company that you can trust with all your commercial roofing needs. Schedule a free estimate now. Call us at (502) 244-0208, or fill out our online form to learn more.
We Look Forward To Serving You!