Installing Seamless Gutters to Protect Your Property & Support Your Roofing System
Christian Brothers Roofing offers seamless gutter installation to complete your roofing system and protect your property from water damage. Gutters help your roof do its job properly by collecting water runoff and carrying it away from your home's foundation. We offer aluminum seamless gutters in a variety of colors to complement your home.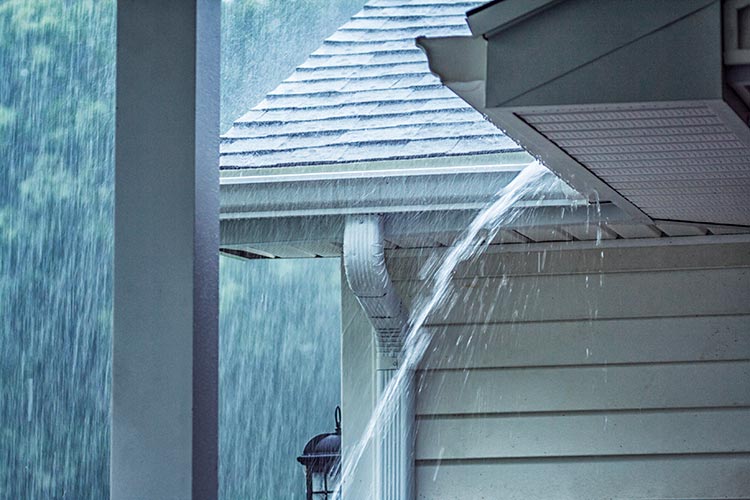 We also offer gutter covers (also called gutter guards), which help keep debris out of your gutters that can block water flow. Gutter guards allow you to protect your investment and keep gutter maintenance to a minimum. Since 1997, our team of roofing and gutter professionals has helped homeowners keep their roofs fully functional with seamless gutters.
Gutter Guards Minimize Maintenance & Enhance Performance
When leaves, sticks and other debris build up in your gutters, this can make your gutters sag or clog, which can cause them to spill water on the ground and ruin your landscaping, create slip hazards and even compromise the integrity of your home's foundation.
Thanks to gutter guards, you can keep your gutter maintenance to an absolute minimum and protect your investment in seamless gutters for enhanced performance and longevity. Christian Brothers Roofing works with the following gutter guard products to bring you top-of-the-line protection:
Leaf Exterminator
Leaf Sentry
Black Micro Mesh Aluminum Gutter Guards
Shur Flo
Leafproof
During your free consultation for gutter installation, we can review our product options with you and demonstrate the advantages of gutter guards. We also offer gutter guards as a standalone option for existing gutters!
Get a Free Estimate for Gutter Installation
No roofing system is complete without gutters. Whether you need a new roofing and gutter system, new gutters or are interested in gutter guards, let Christian Brothers Roofing give you a free estimate for your next project. Call us at (502) 244-0208 to request an estimate or submit our contact form to reach our team!
We Look Forward To Serving You!