Owens Corning Platinum Preferred to Bring You the Best in Shingle Installation
Shingles are our specialty at Christian Brothers Roofing. We understand that your shingle roof is more than just an exterior component of your house. It is an integrated system that protects your home and family, and that means it needs the right products and craftsmanship to stand up to whatever the seasons ahead may bring.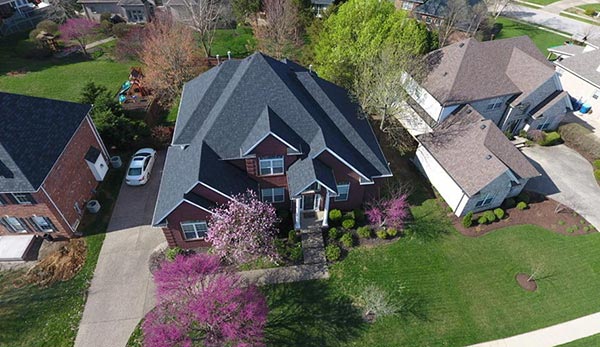 As an Owens Corning Platinum Preferred contractor, Christian Brothers Roofing is certified with one of the nation's leading roofing manufacturers to deliver roofing excellence. The right Owens Corning shingles can enhance the performance of your roof and transform the look of your home, giving you an investment you can depend on for decades to come.
Choose Your Perfect Asphalt Roof
Christian Brothers Roofing is proud to offer asphalt shingles from Owens Corning for your next shingle roofing project. With a wide variety of styles and color selections, you can tie your home's visual elements together or create a dramatic roof to serve as a creative focal point. The possibilities for enhancing your home's aesthetic are endless!
Duration® Series Shingles. These popular architectural shingles feature patented SureNail® Technology for consistent installation and better protection against wind uplift.
TruDefinition® Duration Designer Shingles. Get the advanced performance and durability of patented SureNail® Technology plus spectacular curb appeal.
When you get a roofing system from Owens Corning installed by our certified contractors, Christian Brothers Roofing can offer advanced warranty options for your peace of mind!
Let Us Give You a Free Quote for a New Shingle Roof!
Need a roof replacement or a new roof and considering asphalt shingles? Let the professionals at Christian Brothers Roofing give you a complimentary estimate for a new shingle roof. Call us today at (502) 244-0208 or fill out our contact form to reach us!
We Look Forward To Serving You!