Energy-Efficient Replacement Windows From a Team You Trust
Is it time to upgrade the windows in your home or office? Christian Brothers Roofing installs energy-efficient replacement windows to give you a high-performing and updated look. Since 1997, our team has been helping both homeowners and business owners in the Louisville area with their exterior home improvement needs. Our reputation and our dedicated team have earned us an A+ rating with the Better Business Bureau. We're proud to be a family-owned and -operated company you can trust!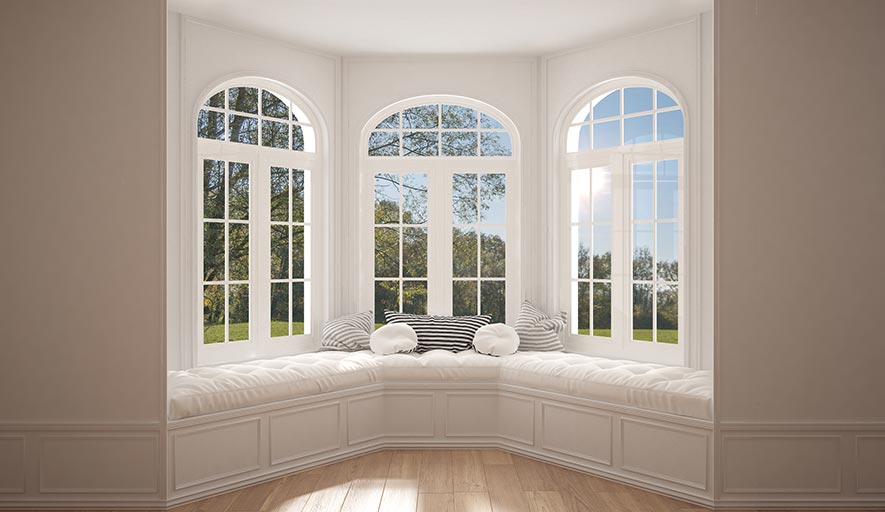 When Is It Time to Upgrade Your Windows?
While some windows have enough visible damage that it's obvious they need to be replaced, other signs that it's time to upgrade your windows are more subtle. You may need to consider replacement windows if:
The windows are damaged or difficult to operate. Windows that are hard to lock or open and close can be a safety hazard. If your windows are difficult to operate, it's time to consider replacing them.
Your energy bills have increased. Drafty windows can make it more difficult to properly heat and cool your home, meaning your HVAC system has to work harder and you end up paying more.
You can hear outside noise. Modern windows help seal out noise to keep your home quiet and comfortable. If you can clearly hear outside noise, it may be time to upgrade.
There's moisture or condensation. If there's constant moisture or condensation building up on your windows or in between the frames, your windows have likely reached the end of their life and need to be replaced.
You may also want to update your home's look with new windows or consider a different style of windows when renovating. At Christian Brothers Roofing, we can assist with all your replacement window needs.
Schedule a Free Estimate for New Windows!
If you're considering upgrading your windows, give Christian Brothers Roofing a call at (502) 244-0208 to schedule a complimentary estimate. You can also complete our contact form to request more information or schedule your free quote!
We Look Forward To Serving You!