Commercial Roofing Contractors You Can Trust in Kentuckiana
Since 1997, our team at Christian Brothers Roofing has delivered excellence in commercial roofing. Our honest assessments and affordable service have given us a reputation that business owners trust. When you work with our commercial roofing contractors, you can expect clear communication and a smooth process from start to finish.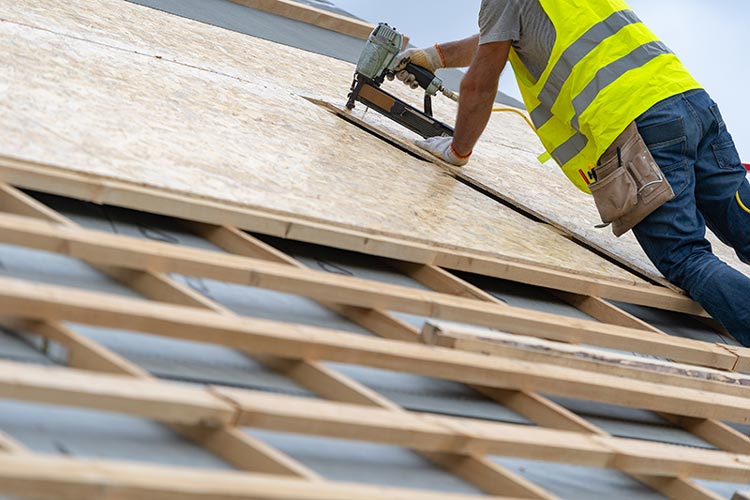 You can count on Christian Brothers Roofing to work with you to install, replace or repair your commercial roof in the Kentuckiana region. We are certified to provide you with outstanding warranty options and exceptional professionalism.
Types of Commercial Roofs We Can Install, Repair or Replace
Christian Brothers Roofing has the experience and resources to complete both small and large-scale commercial jobs, including:
Churches
Apartment complexes
Condo complexes
Strip malls
Retail stores
Restaurants
And more!
We also work with a large range of materials for your commercial roofing needs, including all types of flat roofing materials, metal roofs and shingle roofs. Regardless of what your roof needs, our commercial roofing contractors will complete your job on time and on budget for a hassle-free experience.
Why Work With Us?
It is not always easy to know what your commercial roof needs. At Christian Brothers Roofing, our industry expertise and leading materials set us apart. Our family-owned business is dedicated to providing you with honest service you can depend on. We quickly and thoroughly identify what's preventing your commercial roof from performing at its best, and make our professional recommendations in writing. When you work with us, you can expect honesty, quality and integrity.
Get in Touch About Your Next Commercial Roofing Project
Is your commercial roof showing signs of wear and tear or compromising the safety of your business or apartment complex? Don't hesitate to get in touch with Christian Brothers Roofing for a prompt, professional and detailed estimate for your commercial roofing needs. Call us at (502) 244-0208 to schedule your estimate, or you can reach us using our contact form.
We Look Forward To Serving You!