Professional Siding Installation by Contractors You Can Trust
Your home's siding affects more than its appearance. Siding protects your home from the elements, keeping out water and pests and keeping the interior safe and dry. Whether you need siding installation for a new construction home or need to replace your existing siding, you can count on the team at Christian Brothers Roofing to bring you the best in professional siding services.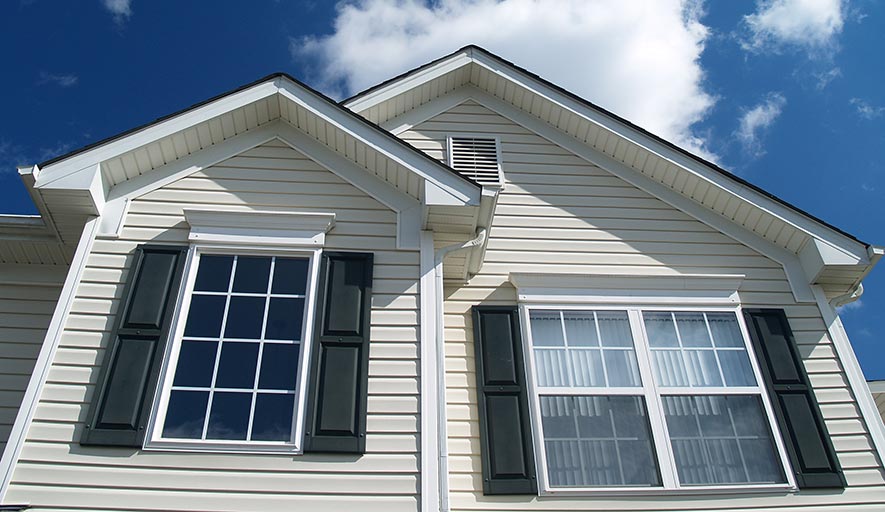 We work with a variety of industry-leading siding products to bring you the color and style selection you need to make your best choice. From homes to standalone garages to your office, our crews will work closely with you to help you choose the right siding for your property.
Types of Siding We Install
Christian Brothers Roofing is proud to work with different types of siding to keep your property beautiful and protected from the elements. Our options include:
Vinyl siding. Cost-effective and beautiful, classic vinyl siding creates the look you want without breaking the bank.
Insulated vinyl siding. For enhanced energy efficiency, insulated vinyl siding makes it easier to heat and cool your home, potentially leading to lower energy bills.
James Hardie® fiber cement siding. Incredibly durable and resistant to color fading, James Hardie's fiber cement siding is engineered to resist damage from water, pests and even fire.
LP® SmartSide® engineered wood siding. Durable LP SmartSide® products feature superior engineered wood technology to withstand impact, freeze/thaw cycles, high humidity, fungal decay and termites.
Board-and-batten siding. Get authentic character with vertical board-and-batten siding from James Hardie. This fiber cement material is engineered to resist rot and other types of damage.
We can also wrap exterior trim in vinyl or aluminum, creating a cohesive and finished look for your home.
Always Offering Free Estimates – Contact Us Today
Is your home's siding no longer protecting your home or are you ready for a color and style update? Let us provide a free estimate for affordable siding installation by our professionals. Contact Christian Brothers Roofing today at (502) 244-0208 to schedule an appointment, or submit our contact form online!
We Look Forward To Serving You!