Metal Roofing Expertise You Can Depend On for Your Business
Are you considering a metal roof for your business or do you need a metal roof repair or replacement? Let the roofing professionals at Christian Brothers Roofing handle all your metal roofing needs in the Kentuckiana region. Since 1997, our team has worked with commercial clients to provide the best in metal roofing services, from storm damage repair to new installation.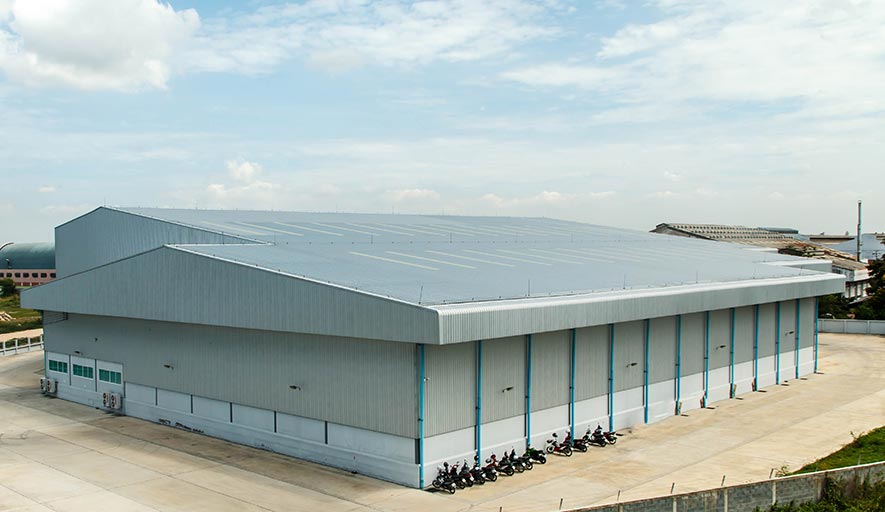 Christian Brothers Roofing was founded on the core values of honesty, quality and integrity, and we are proud to still carry those values close to heart today. We maintain an A+ rating with the Better Business Bureau and are among the 1% of Owens Corning contractors certified as a Platinum Preferred roofing contractor!
Why a Metal Roof?
Metal roofs bring some excellent advantages to your business. When you invest in affordable, high-quality metal roofing from Christian Brothers Roofing, you see benefits such as:
Longevity. Metal roofs last longer than many conventional roofing materials. With the right care, your metal roof could last 50 years or even longer!
Performance. Resistant to common types of roofing damage such as rot, mold, pests and fire, metal roofing gives you the high performance you need to protect your commercial property.
Energy efficiency. As a roofing material that reflects the sun's rays, metal roofing has the ability to keep your interior cooler in the summer months, making it easier to maintain a comfortable temperature and potentially lowering your energy bills.
During your free consultation, we can review the pros and cons of metal roofing with you to help you determine if this material is your best pick for your commercial roof.
Schedule a Free Estimate Today
Find out more about our metal roofing options, including industry-leading warranties, during your free estimate with Christian Brothers Roofing. Call us at (502) 244-0208 or submit our contact form to request a free quote!
We Look Forward To Serving You!