Offering Flat Roof Installation, Replacement & Repair for Your Home
If you have a flat roof on your home or garage, Christian Brothers Roofing provides the professional service you need to properly maintain your roof. We also provide new installation of residential flat roofs, replacements and repairs.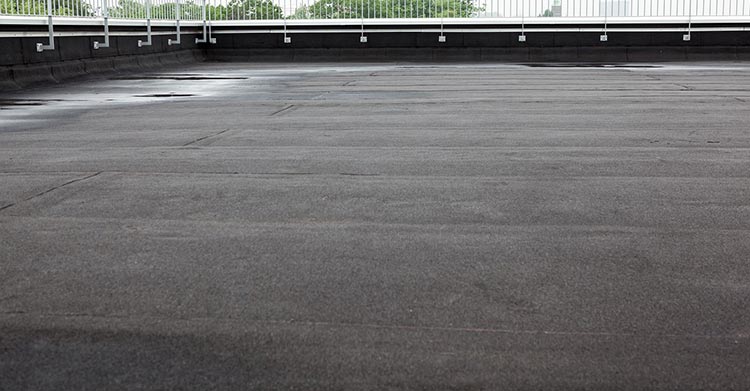 Our flat roofing contractors have been working with homeowners in Louisville and the surrounding areas since 1997. We're proud to be rated A+ with the Better Business Bureau for your peace of mind!
Types of Residential Flat Roofing Materials We Work With
Flat roofs are the right choice for certain structures and have their benefits, but they also have their challenges. At Christian Brothers Roofing, we understand how flat roofs work and provide industry expertise combined with the highest quality materials to ensure your roof functions properly. Our flat roofing contractors offer the following materials for your residential flat roof:
EDPM. This rubber roofing material is highly durable and designed to resist damage from ultraviolet (UV) rays from the sun. EPDM roofs boast a lifespan of approximately 25 years.
TPO. Cost-effective and heat-resistant, TPO roofs are energy-efficient and can even be recycled at the end of their life. TPO roofs can provide over two decades of reliable use.
Modified bitumen. A layered roofing material with an asphalt base, modified bitumen can provide up to two decades of use and gives you a low-maintenance, high-performing roofing material.
Not sure if flat roofing is the right choice for your particular needs, or want to know more about our materials? Schedule a free consultation with Christian Brothers Roofing and we'll be happy to tell you more!
Get an Estimate With Our Flat Roofing Contractors!
Your initial estimate with Christian Brothers Roofing is free of charge. Give us a call today to find out more about our flat roofing options for your home in the Louisville area at (502) 244-0208. You can also fill out our contact form online to reach us!
We Look Forward To Serving You!