A Trusted Storm Damage Repair Roofing Company Since 1997
Storm damage can wreak havoc on your home or commercial business. If high wind, torrential rain or hail has impacted your property, you can count on Christian Brothers Roofing to fix the problem. With over two decades of experience, our team works quickly and thoroughly to identify issues and get damage under control. Our prompt and affordable service has made us the go-to roofing company in the Louisville area for homeowners and business owners alike!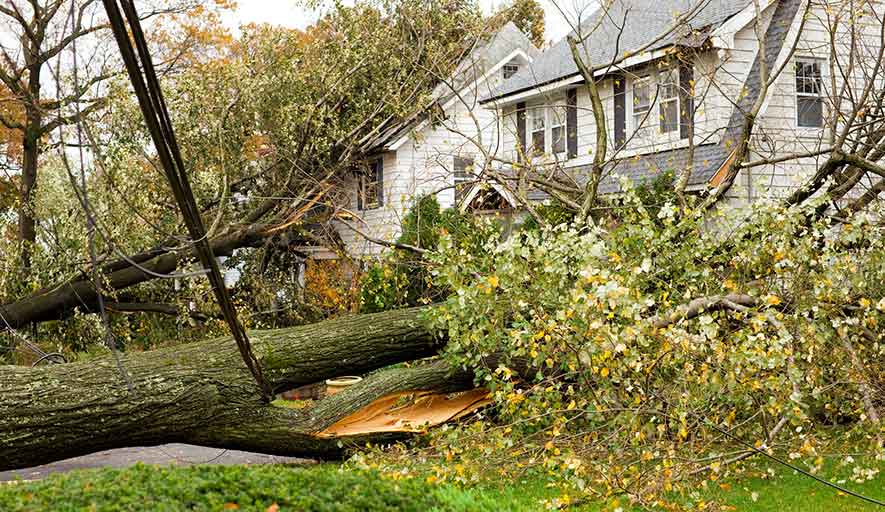 We Repair Wind Damage to Your Roof, Siding & Gutters
Wind damage is one of the most common types of damage to a home's exterior. Winds from severe storms or tornadoes can tear off loose shingles, damage flashing and even lead to structural damage by striking the home with heavy debris. Our team can identify any wind damage after a storm, allowing you to get the issue addressed quickly to prevent further damage and expenses.
Expert Hail Damage Repair for Peace of Mind
Hail damage isn't always obvious, but even small hail can dent your roof and crack your shingles and siding. Large pieces of hail can even cause punctures in your roof, which can lead to leaks. If your community has experienced hail, a professional inspection by Christian Brothers Roofing can let you know if there's any damage to be concerned about. You can count on our honest and thorough assessment of your property!
Let Us Assist With the Insurance Claim Process
Our roofing company can also assist with your insurance claim. If your home or business has been damaged during a storm, we can take photos and provide the proper documentation to support your claim. During your initial consultation, we can let you know more about what to expect during the insurance claims process when working with us.
Get a Storm Damage Repair Estimate
If you believe that your home or office has been damaged by a storm, don't hesitate to get the damage assessed and repaired. Call Christian Brothers Roofing at (502) 244-0208 to schedule your free consultation, or fill out our contact form to get in touch!
We Look Forward To Serving You!