You don't simply select a style and color that you want when picking a material for your roof. Different factors need to be considered, and this includes the roof pitch.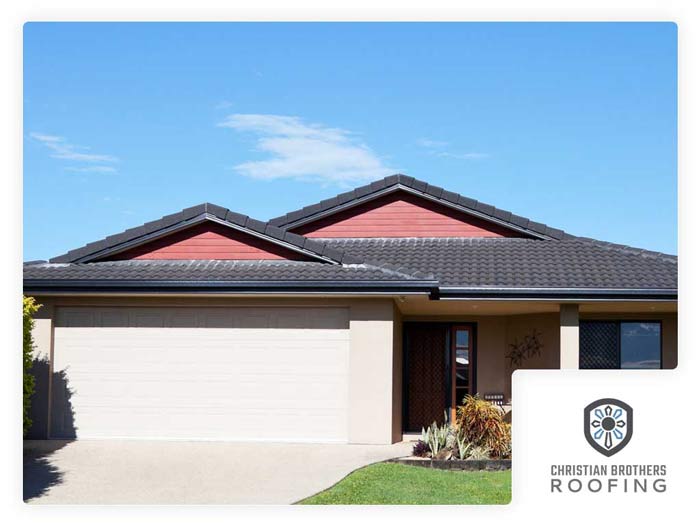 In today's post, your local residential roofing contractor, Christian Brothers Roofing, discusses recommended pitch angles for popular roofing materials.
Roof Pitches
Pitches Between 0.25/12 to 3/12 – These are found in more urban, contemporary home styles and industrial establishments. Ideal roofing materials for these shallow-sloped roofs include built-up roofing (BUR), rubber membrane, torch-down roofing and standing seam metal.
Pitches Between 2.5/12 to 19/12 – Clay or cement tiles work best for wider roof pitches. These roofs need double underlayment. However, these materials aren't recommended for slopes higher than 19/12 because tiles can rattle on very steep roofs.
Pitches Between 4/12 to 20/22 – A lot of residential roofs fall into this range, which isn't too flat or steep. Asphalt shingles are the most-known roofing material for these pitches. For pitches 4/12 to 12/12, 3-tab asphalt composite shingles are recommended.
Pitches Between 5/12 to 12/12 – Like asphalt, wood and slate shingles are widely used in residential roofs. However, these materials aren't ideal for flatter roofs since they are prone to water damage, and slate roofs don't secure as tightly as other shingle types.
No matter the pitch of your roof, it's important to only trust your home to a reputable roofer to make sure your investment lasts long. When it comes to high-quality roofing services, you can count on Christian Brothers Roofing. Our team also specializes in gutter and siding installation. Call us at (502) 244-0208, or fill out our online form for a free estimate.