Roofing care and maintenance consists of two parts: scheduled roofing maintenance conducted by a roofing contractor and regular inspections conducted by the homeowner. Keeping up with both can help prolong your roof's lifespan.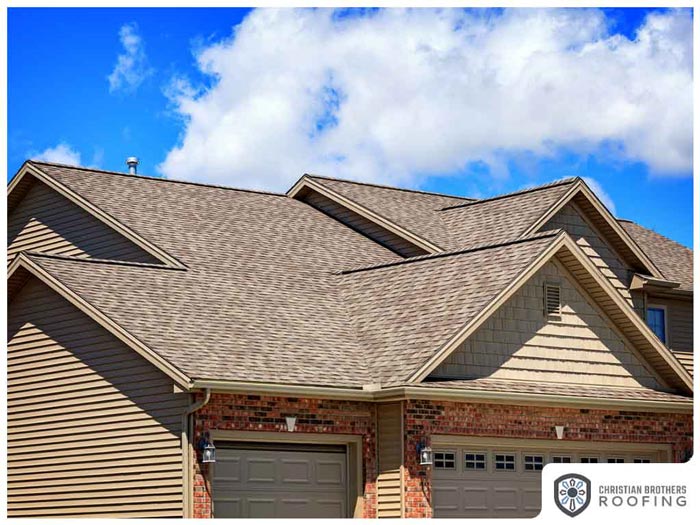 PAY CLOSE ATTENTION TO LEAKS
It may sound like a lot of work, but you should take a quick sweep of your home when it rains and pay close attention to the signs that indicate leaks. Setting aside obvious signs like dripping water and water stains on the ceiling, other signs like clumping attic insulation are indicative of a roof leak. As a homeowner, you're not expected to perform repairs. Contact your trusted roofing contractor as soon as possible: your home needs to be prepared for the next storm. Also, addressing excess the moisture created by roof leaks can help prevent mold and mildew growth.
PERFORM REGULAR VISUAL INSPECTIONS
Performing a visual roofing inspection doesn't take much work, though you have to do it on a regular basis, at least once a year. Using a pair of binoculars, carefully inspect every inch of your roof, and pay attention to signs that will require the attention of a contractor: damaged, missing or curling shingles, dislodged flashing and generally anything on the roof that looks out of place. Impact damage caused by hail can be difficult to spot, especially on light-colored roofs. If you're up for something more high-tech, you can use a remote-controlled drone and record a video of your inspection. You can later send this to your roofer for review.
KNOW WHO TO CALL IN CASE OF ROOF DAMAGE
Make sure your contacts' list has the numbers of your roofing contractor and your insurance provider. In the event that your roof is damaged during a storm, these are the first two numbers that you should call. Your roofing contractor will assess the damage and prepare a quotation of the repair costs, which your insurance provider will need to process your insurance claim. The sooner you get all requirements in order, the sooner you'll be on your way to get your roof fixed.
Christian Brothers Roofing is your leading provider of commercial and residential roofing services. Give us a call at (502) 244-0208, or fill out our contact form to schedule an appointment.