It's a given that you'll need to vet a contractor before hiring one. The problem is the vetting process takes up a lot of time. Fortunately, there are several ways to speed up the vetting process without compromising the quality of the results. One of them is to check a contractor's certifications.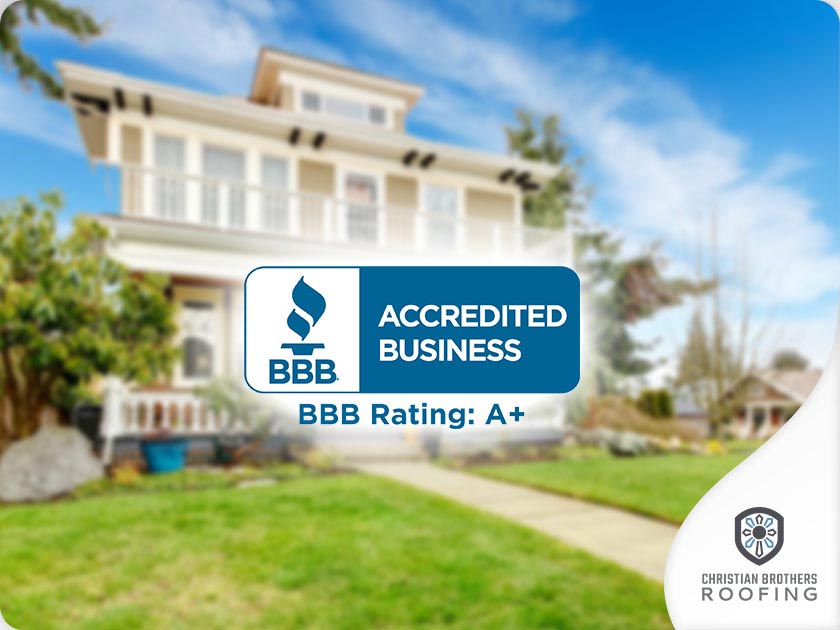 Several manufacturers and independent nonprofits give certifications. One of the most trusted independent nonprofits in the industry is the Better Business Bureau (BBB). It assigns ratings to companies based on how a business is likely to treat their customers. The highest rating a company can receive is A-plus.
THE BASIS FOR BBB RATINGS
In general, BBB ratings protect customers from fraud, low-quality products and bad service. The ratings are calculated based on 13 factors, which include the number of business complaints filed with the BBB and the number of resolved and unresolved complaints as well as the number of years a contractor has been working in the industry.
THE GOLD STANDARD: AN A-PLUS RATING
Ratings range from A-plus (the highest) to F (the lowest). To receive an A-plus rating, a contractor has to get a score of 97 out of 100, which requires a near-perfect score in all 13 categories. When you hire an A-plus rated roofer with the BBB, you can expect to receive:
Excellent customer service – To achieve an A-plus rating, a contractor should have no history of unresolved customer complaints and a track record of providing excellent customer service.
High-quality products – The end result of a roofing project is naturally tied to the quality of materials used. That's why a good roofer only uses high-quality materials.
Timely project completion – You can rest easy knowing an A-plus rated roofer strives to finish your project on time.
Christian Brothers Roofing, an A-plus rated contractor with the BBB, offers a wide range of professional commercial and residential roofing services. To get a free estimate, call us at (502) 244-0208, or fill out our form here.