Gutters form part of your roof's first line of defense against the elements. Your gutter system diverts rainwater away from your roof and to the drains, protecting your roof and exterior from moisture damage. However, not all gutters offer the same level of protection. For instance, seamless gutters generally provide more protection than conventional gutters.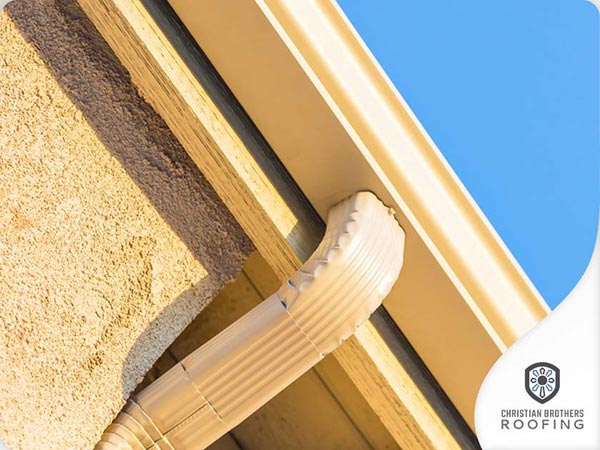 So, what are the advantages of choosing seamless gutters?
Resistance to Leaks and Fewer Maintenance Needs
Seams or joints – the area where gutter sections meet – are the weak points of a conventional gutter system. If too much debris accumulates in your gutter system, gutter sections might start to pull apart from each other, creating leaks. As the name suggests, seamless gutters have no seams. As such, they are more resistant to leaks and have fewer maintenance needs.
Keep in mind that low maintenance doesn't mean no maintenance. Gutter maintenance is a must if you want to keep your roof and gutters in good condition. If you want to further reduce your gutter's maintenance needs, there's always the option of installing gutter covers. Gutter covers prevent leaves and other debris from entering and clogging your gutters, lowering their maintenance needs.
Greater Aesthetic Appeal
A conventional gutter system's seams and the fasteners holding it up might interfere with your home's exterior design. Since the design for seamless gutters is more streamlined, they're less likely to interfere with your home's exterior design.
Ease of Installation
Seamless gutters are custom-made to fit your roof's dimensions, making sure they're always a great fit for your roof and easy to install. To make sure your seamless gutters are installed properly, only a qualified roofer should handle their installation. 
Looking for experienced roofers in your area?
Christian Brothers Roofing, a company with over two decades of experience, offers professional commercial and residential roofing services. To get a free estimate, call us at (502) 244-0208, or fill out this form.