A residential roofing project takes a lot of time and effort, and can be stressful for some homeowners. Fortunately, with proper planning, you can minimize stress.
Here are some planning tips: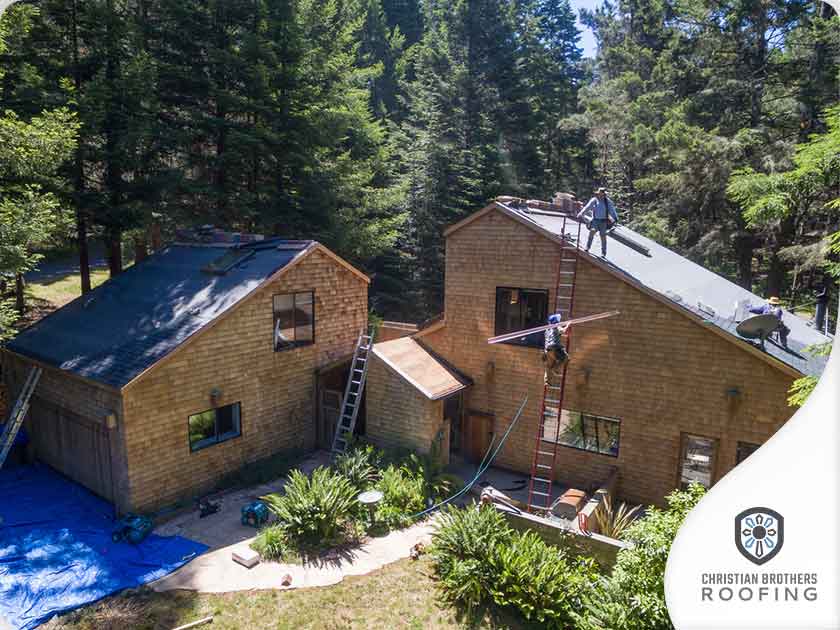 Keep a Project Handbook 
It's important to set goals for your roofing project. Otherwise, you'll always end up disappointed with the end result, no matter how your roofing project turns out. As such, it'd be a good idea to write down your goals and vision for your roofing project in a project handbook, which you can also use to record contractor quotes, estimates and other important project details.
Keep Important Paperwork in a Folder 
Don't forget to place the original copies of receipts, quotes and other important paperwork in a folder. Placing them in one folder will save you the trouble of having to look for them when you need them.
Hire a Contractor With Good Communication Skills
It's important to check a contractor's qualifications, but you should also get to know a prospective roofer a bit. After all, roofing projects are essentially a collaboration between you and your roofer. That's why it's best to hire a contractor with whom you can easily get along.
Find a Contractor Before the Need Arises 
If you still haven't found a contractor, it's better to search for one now than later on in the process. That's because, when dealing with roof repairs or emergencies, you won't have the luxury of time.
Here's a vetting tip: focus your search on contractors near your area to narrow down your options. Hiring local roofing contractors has several advantages. For starters, it's easier to vet them, and they can arrive at your home quicker should your home require emergency roof repairs. Not to mention local contractors are known for their personalized service. After all, the success of their business depends on support from the local community.
Looking for roofers near you?
Christian Brothers Roofing, a family-owned company with more than two decades of experience, offers a wide range of professional roofing services. To get a free estimate, call us at (502) 244-0208, or fill out this form.