PROTECT YOUR HOME FROM THE ELEMENTS WITH A NEW ROOF
A roofing system is more than just an aesthetic addition to your home. While it's one of the more prominent features of your property, its job is to protect the interior from the weather. As a severe thunderstorm or hailstorm moves through your neighborhood, your roof should prevent moisture and debris from entering.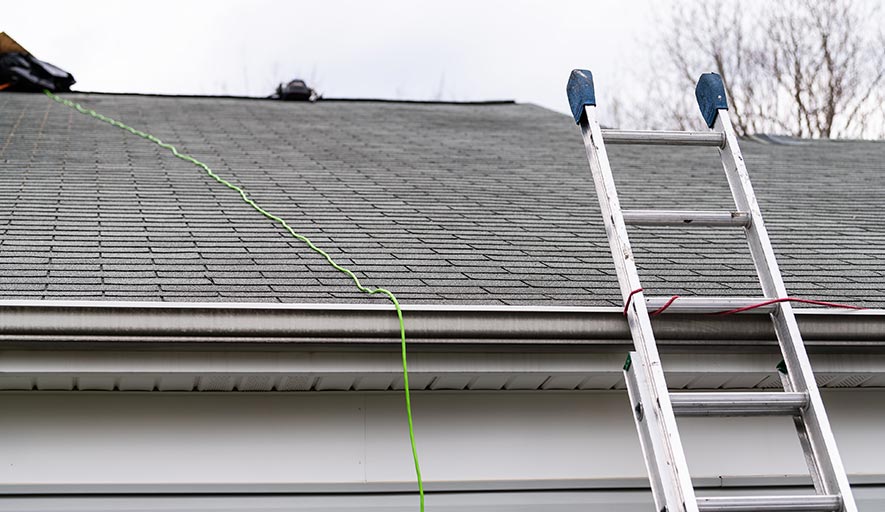 Yet as time goes on, your roof may eventually succumb to one of these weather events – or it will simply deteriorate from age. If that happens, your roofing system can then allow water into your interior, affecting everything from your home's overall energy efficiency to drywall and paint. Don't let this happen. Invest in quality roof replacement services from Christian Brothers Roofing, your local, family-owned roofer.
WHY INVEST IN ROOF REPLACEMENT NOW
A new roof is a great investment for many different reasons. For one, it can dramatically improve the appearance of your home. An old roof or one with broken/missing shingles is an eyesore. A new roof can increase overall curb appeal and potentially your property's value.
A roof replacement will also improve energy efficiency. A new, more energy-efficient roofing system can help reflect the sun's rays, decreasing the roof's surface temperature and lowering energy bills. Plus, you can also increase your home's overall insulation value, which decreases energy usage.
While a new roof is a significant investment, the return on investment can be high. Further, if you invest in a quality roof, you may never have to pay for another roofing system again since most roofs last at least 20 years.
SCHEDULE A FREE ESTIMATE
Your roofing system is too important to ignore. Christian Brothers Roofing offers free estimates, where we'll inspect your roof and provide you with the right solution to restore it back to its original condition. Schedule an appointment now. Call us at (502) 244-0208, or fill out our online form to get started.
We Look Forward To Serving You!