As a GAF-certified roofing company, Christian Brothers Roofing offers the entire line of GAF's industry-leading roofing products, including the GAF Lifetime Roofing System. In this blog, we share an overview of what comprises a GAF Lifetime Roofing System.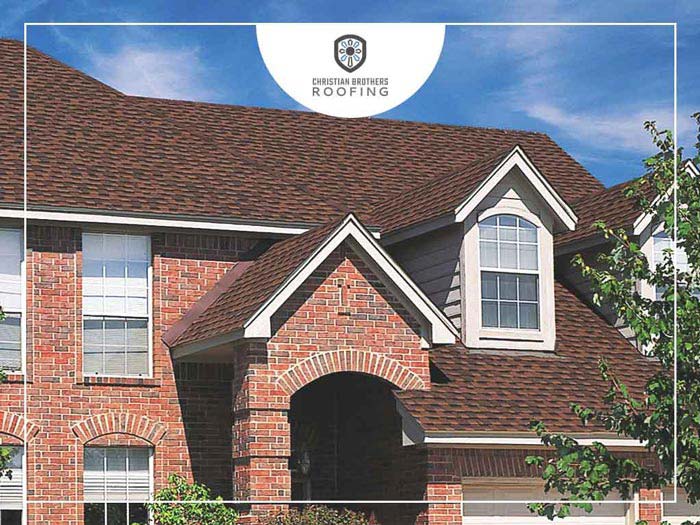 Roof Structure
An existing roofing structure in sound condition is perfect for a GAF Lifetime Roofing System. The old roof will be stripped down to the decking material, where it will be inspected for issues that may require repair. The roof deck will have to be removed if this is the second roof replacement using the same decking material.
Leak Barriers and Roof Deck Protection
Leak barriers are an adhesive-backed waterproofing material installed on breaks in the roofing plane, such as valleys. GAF WeatherWatch® is a mineral-surfaced leak barrier that comes with the Lifetime Roofing System. Once complete, the deck protection or underlayment is installed to cover the entire roof deck. Depending on your roof replacement requirements, Shingle-Mate® or VersaShield® may be used.
Starter Strips
The roof edge is vulnerable to damage from updrafts and high winds. This first row is always covered by a starter strip, a single roll of material reinforced with adhesives. It helps create a virtually seamless roof edge that has proven performance against wind damage.
Lifetime Shingles
The rest of the asphalt shingles will then be installed. As a GAF-certified roofing contractor, our installers have received training from GAF and know the intricate installation process front-to-back. We also back up our workmanship with a limited roofing warranty coverage.
Attic Ventilation
The attic ventilation is an essential component of the roofing system. It helps make sure no heat is trapped in the attic, which prevents ice dams as well as damage to the insulation and the roofing structure itself. The GAF Lifetime Roofing System features Cobra® Attic Ventilation, which effectively vents warm air and works with the soffit in creating proper airflow.
Ridge Caps
Traditional roofing systems have ridges covered by cut-up roofing shingles. The GAF Lifetime Roofing System, on the other hand, features ridge caps that fit onto the attic ventilation strips. It creates a clean look and doesn't get in the way of the attic ventilation system.
Christian Brothers Roofing is your leading provider of roof repair, maintenance and installation services. Give us a call at (502) 244-0208, or fill out our contact form.