Metal roofs are one of the most popular roofing materials nowadays due to their affordability and energy-efficient capabilities. Unfortunately, metal roofs can sometimes be susceptible to rust, and if the rust on your metal roof is left unchecked, it can cause major issues for your home and shorten the roofing system's lifespan. Thankfully, roof repair experts say it is possible to get rid of this problem and prevent it from happening again.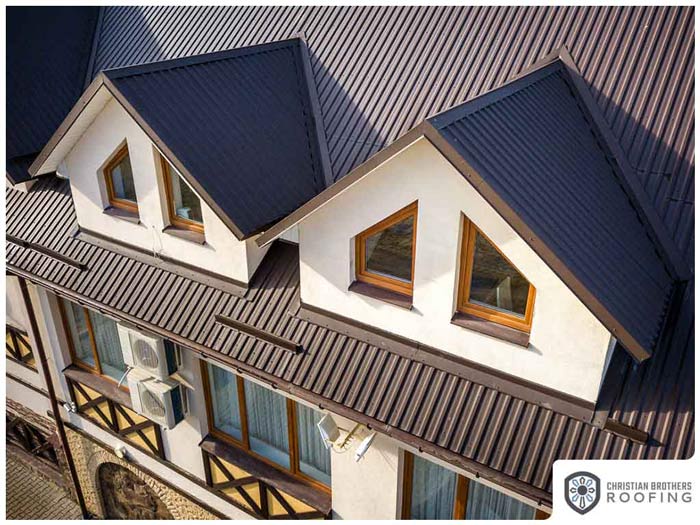 REMOVING METAL ROOF RUST
When it comes to eliminating metal roof rust, not every speck needs to be removed before you can recoat the rusted metal roof. You can simply use a heavy power washer or light sand blaster to blow the loose, flaking rust away while removing dirt, mildew and peeling paint at the same time. However, there may be times when this wouldn't work so you'll have to use trisodium phosphate (TSP) to complete the job. Alternatively, you can also call your local roofing company to do the work instead as the roofers will know the suitable chemical solutions to remove and block mildew from your roof.
PREVENTING METAL ROOF RUST
While you may have removed the current rust in your roof right now, it's likely that you'll have to deal with rust again in a few months. To prevent this, you'll have to coat your metal roof with paints or specialized coating. If you opt to add paint and DIY the process, make sure to wash and rinse the roof properly, and let it dry before applying a zinc primer to prevent the metal roof from rusting. Afterwards, add specialized metal roof paints as the top coat. Repeat this process every few years to prevent metal roof rust from coming back. Alternatively, you can also use acrylic coating to block metal roof rust for 10 years.
Turn to Christian Brothers Roofing for your home improvement needs. We are your number one provider of siding and roof replacement services. Give us a call at (502) 244-0208 or (502) 244-0208. You can also fill out our contact form to get a free estimate.