Following a maintenance routine for your roof is essential to keeping it in good condition. And, it's especially so if it's a commercial roof. Thanks to their low slopes, commercial roofing systems are more leak-prone than sloped residential roofing systems. Through routine inspections and maintenance, contractors can detect and fix leaks, and reinforce your flat roof before water damage affects other parts of your home. The sooner leaks are detected and fixed, the better.
In addition to scheduling routine roof inspections, it's important that building owners at least have a basic understanding of the most common causes of commercial roof damage.
The usual culprits behind commercial roof damage are: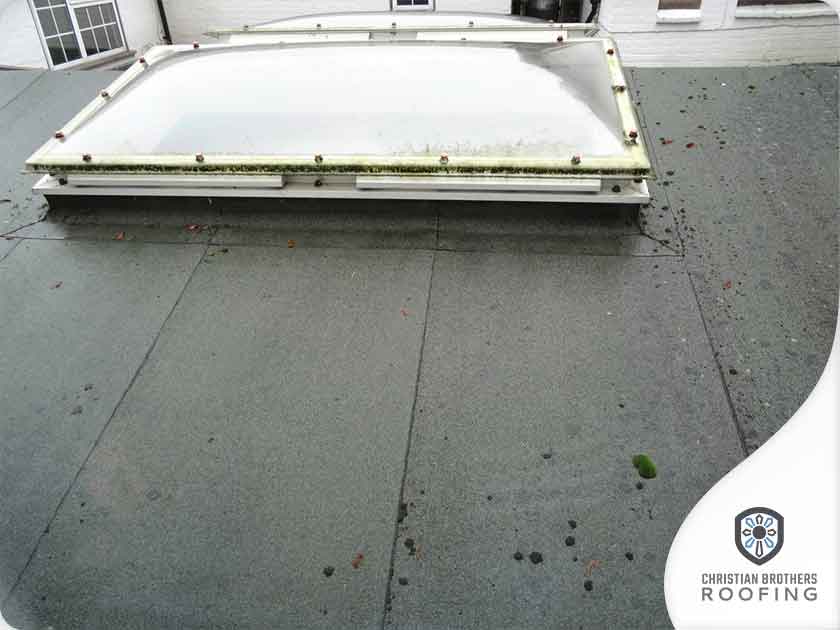 Clogged Drains 
Flat roofs are a bit of a misnomer: they're not entirely flat. Flat roofs are slightly elevated to allow rainwater to flow to the drains. But if leaves and other debris are clogging the drains, water can start to pool on the surface of the roof. That's why it's important to have a professional contractor from a roofing company occasionally inspect and clean the drains.
Standing Water 
The problem with pooling water is that it adds extra weight, which your flat roof might not be able to support for long. According to the National Roofing Contractors Association (NRCA), standing water might start to cause damage to your roof if it's left unattended for more than two days. If pooling water is left unattended for two days or more, it could start to seep into your flat roof's underlayers.
Damage From Ultraviolet Rays 
Standing water causes another problem: it magnifies ultraviolet (UV) rays that can prematurely age your roof. Contractors also recommend adding roofing coatings that can help protect your roof from UV damage and natural wear and tear.
One more thing: it's fairly easy to miss the subtle warning signs of commercial roof damage, which is why it's best to hire an experienced roofer.
Christian Brothers Roofing has been providing professional roofing services, including roof repair and roof replacement services, to Kentucky residents since 1997. To get a free estimate, call us at (502) 244-0208, or fill out this form.