Gutters play a critical role on your home, which is keeping your home or commercial building protected from issues like basement flooding and soil erosion. In order to do this, your gutter system has to successfully funnel rainwater into a separate drainage system.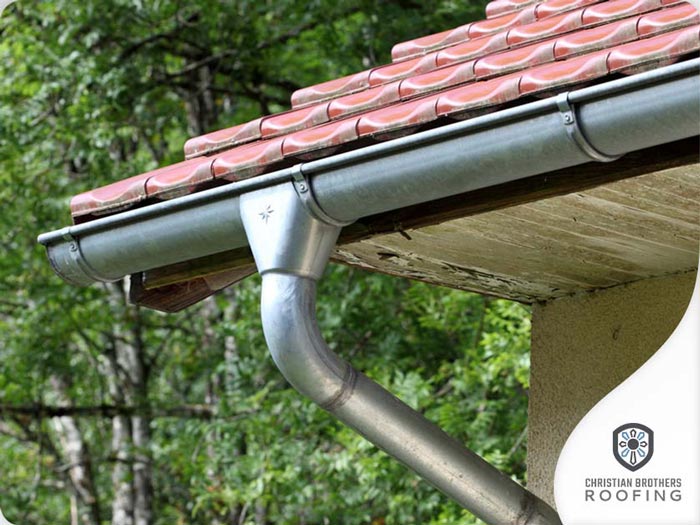 You have many options for materials, but not all are worth the investment. Aluminum gutters offer various advantages that can help you create a better outdoor living experience.
1. Aluminum gutters offer a timeless aesthetic look to your home. Aluminum gutters usually come in a neutral shade – silvery white, in particular – which makes them the perfect choice for a rainwater system to different styles of homes. So, even if you have an old country house or a modernized space, you can never go wrong with aluminum.
2. Aluminum gutters are praised for their durability. The aluminum material is known for its impressive durability and inability to rust, making it an ideal long-term option for your home. Aluminum gutters are expected to last a full-on 30-year service life, provided that proper maintenance was regularly observed.
3. Aluminum gutters require less maintenance than others. Apart from not rusting, aluminum will not easily crack or break down due to constant temperature changes. It is rarely affected by thermal expansion, which is the usual demise of other gutter materials. Aluminum gutters can also come in a seamless style of guttering. This means that the chance of water leaks or overflows as well as the untimely need for a roof replacement will be significantly reduced.
Thinking of revamping the exterior of your home or business? Christian Brothers Roofing is here to assist you. We provide a wide range of professional exterior services, such as gutter installation and flat roofing, to residential and commercial properties. Call us today at (502) 244-0208, or fill out our convenient contact form here to get started with a no-obligation consultation.